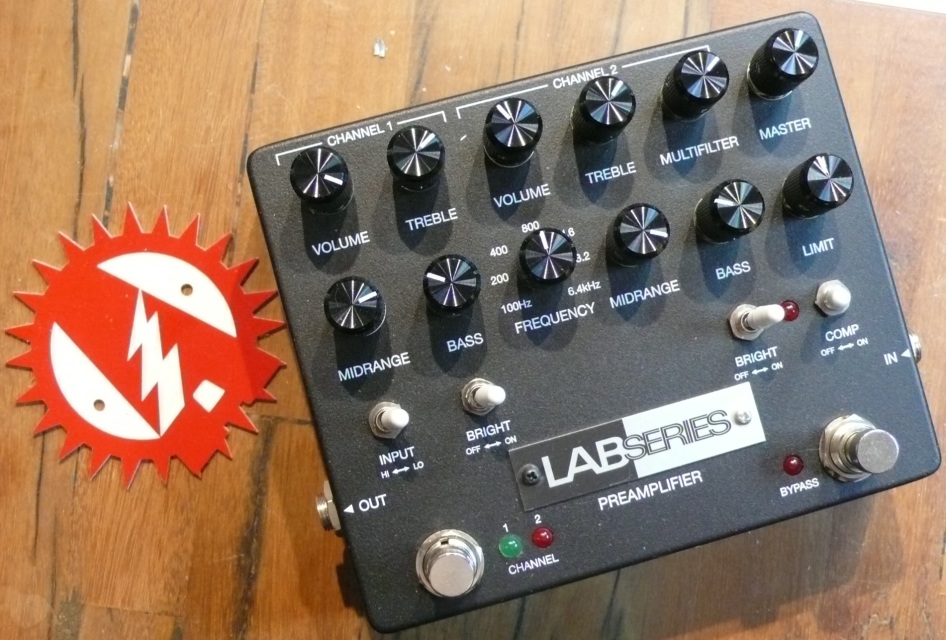 Aion Electronics Lab Series L5 Preamp (assembled)
SKU:
Only 50 available! In stock and ready to ship!

Watch the video demo here!

By popular demand! This is a professionally assembled, calibrated and tested Aion Electronics Lab Series L5 preamp. I've partnered with Kevin at Aion Electronics to produce a limited run (50 total) of these using his pcb, enclosure and Lab Series name badge. All other parts and components are meticulously sourced by me using the highest quality and tolerances available (5% Metal film caps, pcb mounted pots (Alpha) & switches).
From Aion Electronics:
"This is a pedal conversion of the preamp of the Lab Series L5, a Moog-designed solid-state amplifier from the late 1970s that is widely considered the best and most tube-like solid-state amplifier ever made. It has two channels which are both fed into a shared distortion/master volume circuit as well as a compressor/limiter.The original amps had the preamp integrated with the power amp. By splitting out the preamp, we can use this either as a normal pedal in a chain (e.g. tuner → overdrive → L5 Preamp → modulation / delay → amp input) or as a true preamp by plugging its output straight into a power amp (either a dedicated power amp or the "return" jack of an amp with an effects loop). The main difference will be the volume you run it at. This thing is capable of enormous volume, far more than any stompbox, so if you are using it like a pedal, don't feel like you are doing something wrong by keeping the master volume down really low!"
Each pedal comes fully assembled, calibrated and tested and includes packaging and a 9 volt 1000mA AC power supply.
​Free domestic shipping included. International shipping extra. Please inquire.