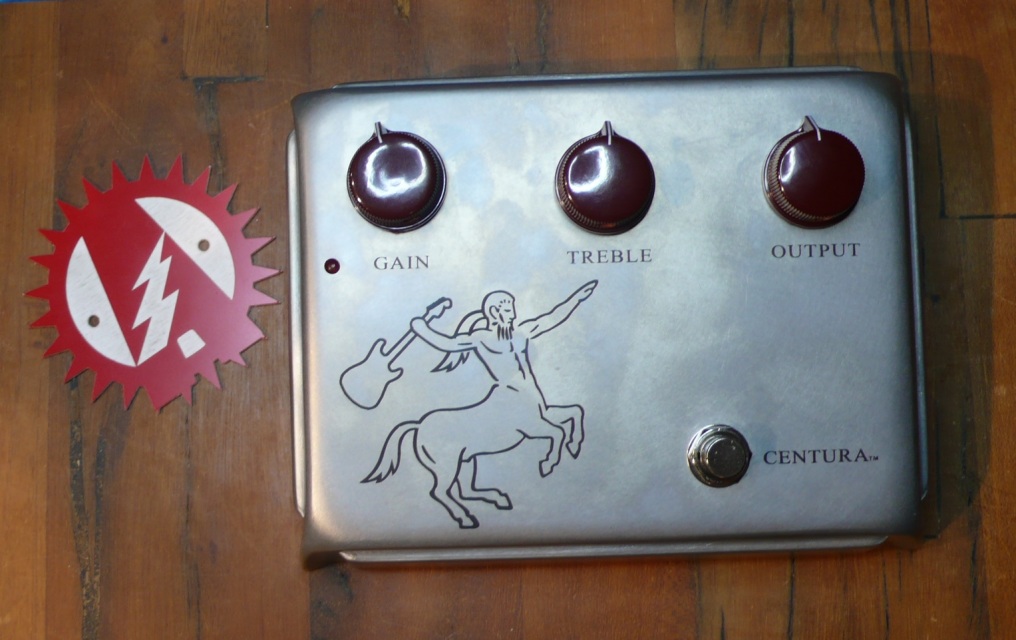 Ceriatone Centura Professional Overdrive
SKU:
By popular demand! I've partnered with Nik at Ceriatone to produce a limited run (25 total) of these using his pcb and enclosure. All other parts and components are meticulously sourced by me using the highest quality and tolerances available: Davies oxblood pointer knobs, close tolerance metal film resistors and capacitors, Alpha pots, Switchcraft jacks - and vintage Sylvania 1N34A germanium diodes. I've built two prototypes and experimented with different types of diodes and the vintage Sylvania sounded the best, to my ears. All of the popular buzz words apply: "warm", "rich", "defined", etc.
I have received requests for an enclosure without the "Horsey" graphic. I will have an assortment of both. Please inquire if you have a preference!
The hype is real. I've owned and played original Klon Centaurs and a TON of klones. The Ceriatone, by far, sounds the closest for a fraction of the price.
Each pedal comes fully assembled, numbered and tested and includes packaging and free Alchemy Audio "mystery" goodies!
Free domestic shipping via USPS Priority Mail insured using professional, secure packaging. More overseas. Local pickup in Chicago, IL can be arranged. If you have any questions, please feel free to e-mail us.