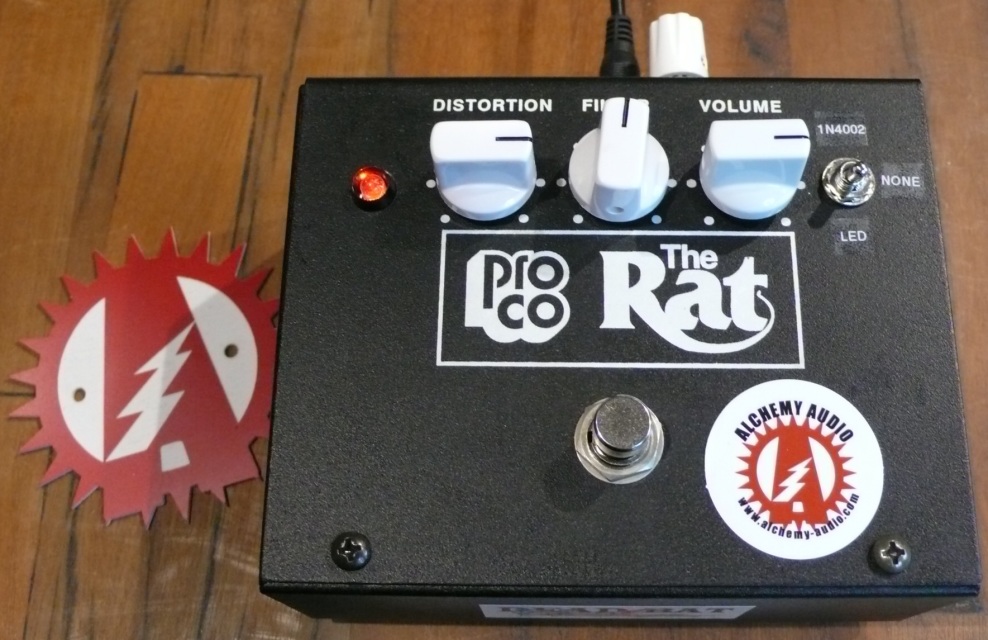 Modify your Pro Co "The Rat" (big box) Distortion with upgrades! Mod service Only!
SKU:
You supply your Pro Co "The Rat" Distortion. We modify the circuit using higher quality components for reduced noise and higher fidelity - including a three position gain switch for added tonal options. We also install a bright LED and knobs in your choice of color - as well as clean the input / output jacks and any "scratchy" pots and replace the DC power jack with a standard 2.1mm "Boss-style" input. Lastly, we'll replace any worn or missing knobs, battery straps and screws. Return domestic shipping via USPS Priority Mail (insured) is included in the price. I charge slightly more to modify this pedal due to the labor involved with disassembly / assembly, the additional labor involved with drilling the enclosure and installing the switch and power jack and shipping (these things are heavy!)
Our work is clean and correct and we guarantee it for life! Questions about the mod? Feel free to contact us.