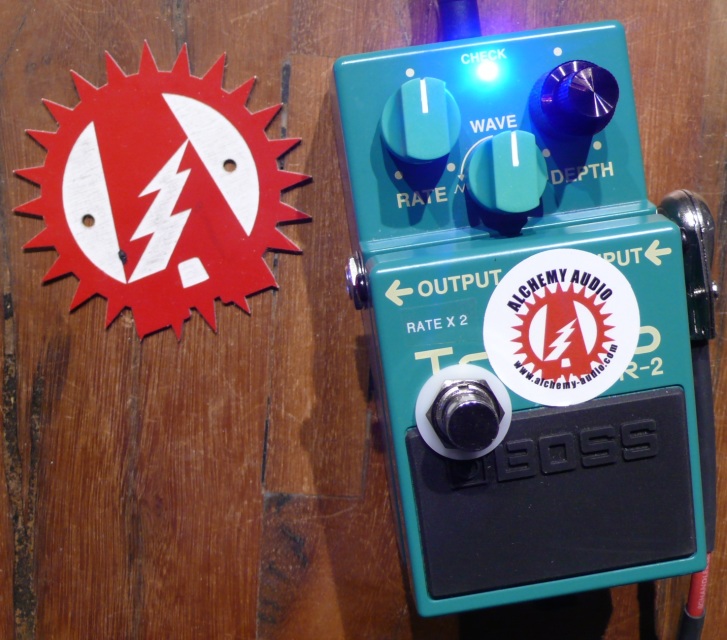 Modify your Boss TR-2 Tremolo with upgrades! Mod service Only!
SKU:
You supply your Boss TR-2 Tremolo.
In its stock form, the early versions of the Boss TR-2 suffer from a notorious volume drop when the effect is engaged. To remedy this, I add a dual depth / volume pot to the top of the pedal (note: I can also add a separate volume pot to the side of the pedal instead) - which can also serve as a clean boost with the rate and depth knobs turned down. It's like having two pedals in one! I also upgrade many circuit components to add richness, clarity and fidelity to the tremolo. Yet, it still retains that syrup-y vintage tone found in many classic Fender designs. See that switch on top? It allows you to double the rate of speed with one click - as if you have two available tremolo settings! The difference between my modified pedal and a stock unit is impressive. I'll put this tremolo up against any pricey boutique models. Lastly, I add upgraded knobs and a bi-color LED which blinks when the effect is bypassed - providing an easy visual indication of your rate setting.
We also clean the input / output jacks and any "scratchy" pots. Lastly, we'll replace any worn or missing rubber grommets, battery straps and screws. Return domestic shipping via USPS Priority Mail (insured) is included in the price. Our work is clean and correct and we guarantee it for life! Questions about the mod? Feel free to
contact us
.