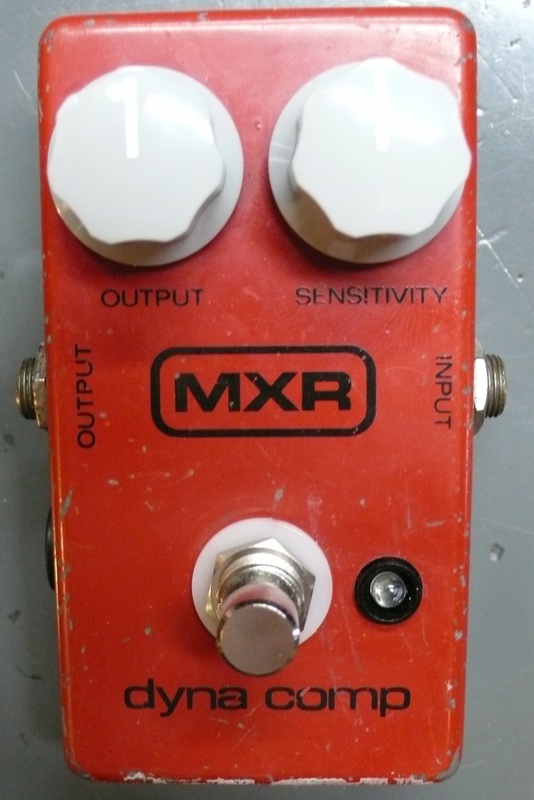 Modify your vintage MXR Dyna Comp! Mod service Only!
SKU:
You supply your vintage MXR Dyna Comp. This is an extensive and practical upgrade for your MXR Dyna Comp! We install a 3PDT foot switch to allow for true bypass switching - all correctly wired. I also upgrade the knobs to your choice of style / color. Additionally, I add a bright LED in your choice of color & brightness. Lastly, I add a 9 volt DC power jack - while still retaining the battery option if you choose.

We clean / lubricate all jacks and pots, replace any worn or missing battery straps, grommets and screws and fully test every function prior to shipment. I even clean the decaying foam padding inside the pedal - which ALWAYS deteriorates with age (creating a HUGE mess inside the pedal).